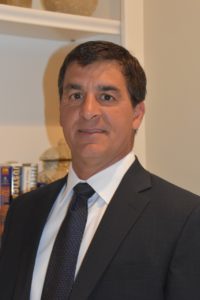 EDUCATION AND EXPERIENCE
Paul J. Page is a well-seasoned Indiana lawyer with extensive experience since 1990. His legal and development backgrounds complement each other. This invaluable combination is evident in the comprehensive and insightful way he approaches various legal matters, including real estate, commercial transactions, business and personal contracts and litigation.
Present and Past Memberships and Affiliations:
Indianapolis Bar Association
Indiana Trial Lawyers Association
Admitted to the Bars of the State of Indiana and
United States District Court for the Southern District of Indiana
Judge Pro Tem in Marion County Criminal and Civil Courts
Democrat Precinct Committeeman, Ward 15-Precinct 2
Marion County Public Defender Board
Education:
INDIANA UNIVERSITY SCHOOL OF LAW - INDIANAPOLIS
Degree: Doctor of Jurisprudence
Date of Graduation: May, 1990
Admitted to Indiana Bar in October, 1990
Admitted to Southern District of Indiana in October 1990
BUTLER UNIVERSITY
Indianapolis, Indiana
Degree: Bachelor of Arts; graduated with honors; Political Science Major,
History Major, and Business Administration Major
Date of Graduation: May, 1987
RONCALLI HIGHSCHOOL
Indianapolis, Indiana
Graduated in top 10; high honors
Date of Graduation: 1983
Legal Experience:
PAGE LAW
Indianapolis, Indiana
Self-Employed, 1991 - Present
General Practice, including: Small Business, Real Estate, Criminal Defense, Personal Injury, and Civil Litigation. Extensive litigation and court room experience.
Business Experience:
Page Development and PJP Investments, LLC
Indiana and Florida
Owner, 2000-Present
Real Estate Investment and Development
Bishop Dullaghan Football Camps
Indiana
Owner and Coordinator, 2013-Present
Middle School Football Camps
Athletics:
Butler University
Football: Wide Receiver and Punt Returner (1983-1987)
Most Valuable Offensive Player (1985, 1986-1987);
All Conference (1986 and 1987); All American (1987);
Tony Hinkle Award Nominee (1985-86);
Butler Athletic Hall of Fame-Inducted 2011
Community Service:
St. Luke Athletic Committee
St. Luke Football Commissioner
Butler University B-Association Committee
First Baptist Baseball Commissioner
Head Coach St. Luke Girls Basketball
Head Coach First Baptist Girls Softball
Head Coach First Baptist Boys Baseball
Head Coach First Baptist Boys Basketball
Head Coach Northside Catholic Boys Football
Volunteer at the Food Link